6 Top FinTech Events to attend this spring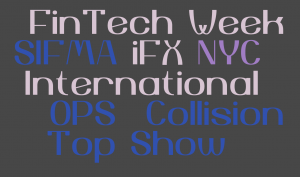 Spring is one of the busiest time of the year for the events across all industries. We put together a list of top fintech events not to miss if you are interested in FinTech, trading technology, startups and innovation.  This is an excellent opportunity to network with industry leaders and learn more about current trends. If you are a FinTech startup this will be a great opportunity to get valuable feedback, exposure and possibly clients. Reach out to ETNA if you want to meet up at one of these top fintech events.
Stay tuned for summer top fintech events and check out the newly updated ETNA Trader Simulator!