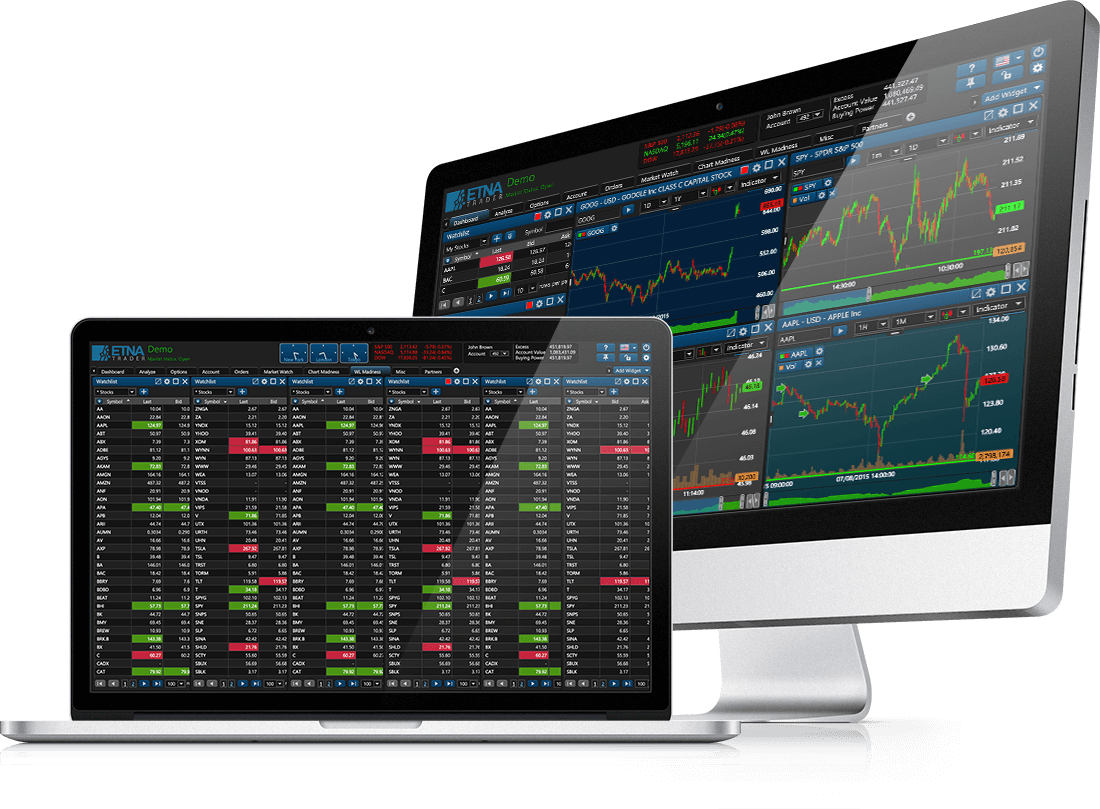 White Label Web Trading Platform with Cloud Back Office
 Stay competitive with the best trading technology and minimize IT costs. Deliver convenient trading experience and increase trading volumes. Pay-per-use pricing plans and 24/7 support.


Focus on your unique value proposition and we take care of trading components. Automate records-keeping and control user access with Cloud Back Office. Accelerate the launch of new business.
Customize the platform to fit your business needs connecting to your preferred data and analytics partners. Personalize platform with web widget-based trading terminal. Control user access via Back Office. 
White Label Technology for Online Broker-Dealers, Robo-Advisors and Trading Firms
ETNA provides a front to back software solution to run an online brokerage business. ETNA's brokerage suite includes  white label Web and Mobile Trading Front Ends, OMS, Middle and Back Office. Our expert technology team help customizing the platform and connect to 3rd party execution, clearing and market data providers of our clients' choice.
Rabo-Advisor Startups use ETNA OMS with Rest API and Back Office to accelerate the launch of their product and services and focus their development efforts on unique algorithms and user experience. ETNA's white label technology takes care of execution, pre-trade and post-trade risk, margin requirements, account balances, trade allocations, compliance and reporting, communication via FIX protocol, reconciliation of account information with the executing/clearing broker and many other essential functionality.