Stock Trading Software Demos
ETNA Stock Trading Software is a suite of cloud-based private-label applications developed by ETNA to facilitate the launch and growth of online broker-dealers and digital wealth management firms.
ETNA's modern web-based trading software requires no downloads, special installations or updates. It can be easily accessed from any web browser and any device by modern digital native investors. A collection of trading software demos with easy online access by ETNA is available below along with text and video guides.
"Better to see something once than to hear about it a thousand times." (Asian proverb)
Interested in a personalized demo of ETNA Trader?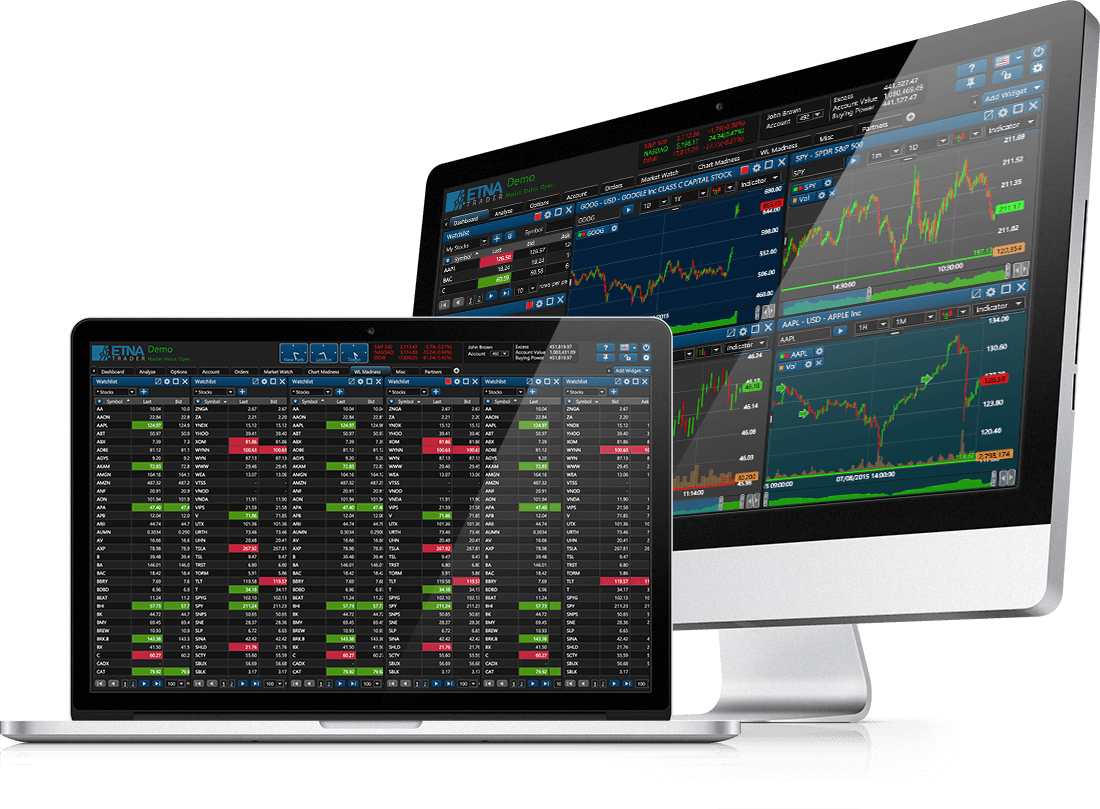 ETNA Trader Web is a web-based stock trading software with streaming market data. Responsive graphic user interface (GUI) runs in all popular desktop and mobile browsers without the need to download any additional software or install updates (updates are rolled out automatically). Coming with a modern flat theme out of the box, the platform provides a very convenient and user-friendly access to the world of trading and investing.
Frequently referred to as a "browser within the browser",  ETNA Trader Web represents a collection of tabs, each containing several sophisticated widgets that share a common purpose like trading, chart analysis options, etc. The scope of functionality available in the "browser" covers everything a trader needs in their day-to-day operations: following the news, creating price alerts, performing technical analysis, viewing option chains, placing orders, tracking positions' profit/loss, participating in IPOs, and even creating own custom widgets — the sky's the limit for users of ETNA Trader Web.
What clients say:
"It's the best trading platform I found on the market to learn options trading"
"Learning how to trade and this free simulator is really helping me understand how to use market data and make educated trades "
"It was simple to download and not a bunch of hoops to jump through! Nice it is free to try."
"Everything needed for simulated trading on here, mirrors what we see in Bloomberg and gives an accurate feeling of what its like to be on the buy side for equities and options."
"Great interface - quick response, cutting edge display"
"Platform looks intuitive. I particularly like the options p/l calculator"
"The free paper features available is great for new traders."
"Easy to use and (so far) seems to be full of useful features. Another simulator I've used recently does not handle selling options, which isn't very helpful. I'm glad to see that this simulator allows for strategies with selling options. I haven't seen the long term effects of using this simulator though, so my score may change in the future"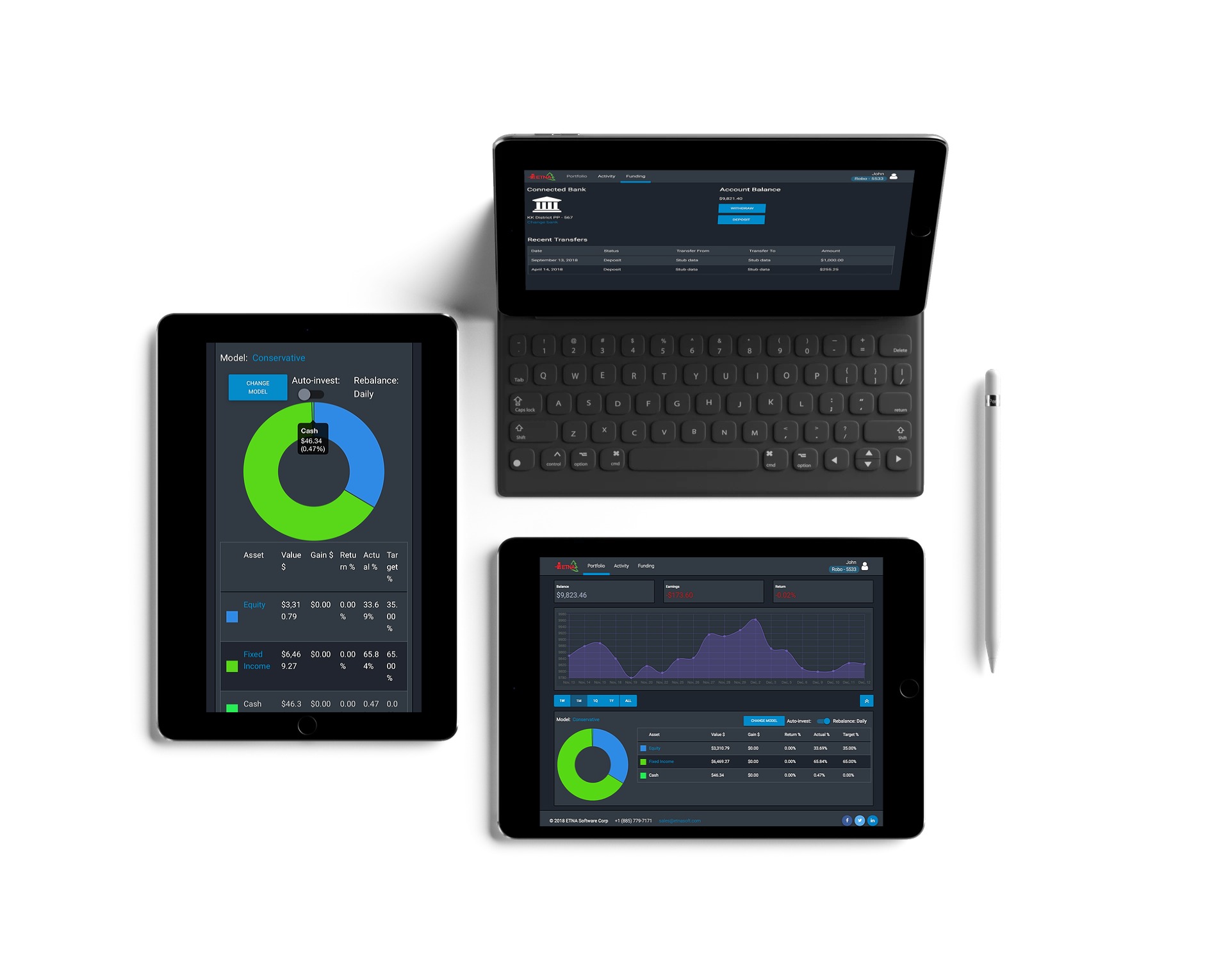 ETNA Digital Advisor is a web-based private-label software solution for robo-advisors, RIAs and financial advisors. The list of features includes digital client onboarding, ETF trading, risk profiling, portfolio rebalancing, and trade allocations. Tap into a new world of digital wealth management with a modern web-based wealth management software.
Being an HTML 5 web app, ETNA Digital Advisor is accessible on almost all modern platforms that are capable of displaying web pages: computers, tablets, smartphones, smart TVs, and also smart watches. Traders can use the same trading accounts to switch back and forth between Digital Advisor and ETNA Trader to employ both passive and active approaches for capital management.
Digital Advisor is the perfect solution for traders who prefer to manage their capital passively by leveraging a pre-defined investment model based on their preferences and risk tolerance (as opposed to investing their time and effort into active capital management). Brokers can use the Digital Advisor's investment model designer to tailor portfolios that reflect investors' favorite sectors, resilience to volatility, and investment horizons. For example, a low-risk and well-diversified portfolio can be offered to senior investors; a riskier and greener portfolio that shuns tobacco and oil companies can be offered to millennial investors; and finally a high-risk tech-oriented portfolio that prioritizes growth can be offered to Gen Z investors who are just entering employment and are looking to preserve and grow their capital.
Mobile Stock Trading Software
ETNA Trader for iOS and Android are private-label mobile stock trading software for brokers and digital wealth management firms. Customizable award-winning trading applications with essential features ranging from full-fledged order placement functionality to pre-set themes, Level I and II streaming data, option chains, and management of price alerts. Use mobile apps to do trading on the go and keep up-to-date with outstanding positions and orders from the palm of a hand. Sophisticated mobile stock trading experience available today.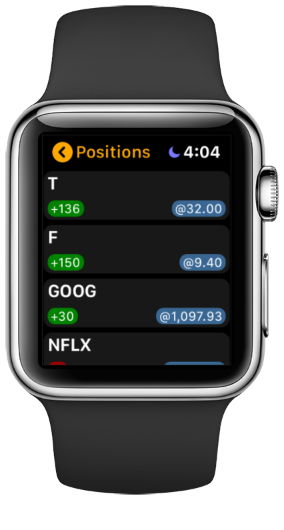 As the popularity of smart watches increases, traders become equipped with new devices that assist them in keeping up-to-date with market developments and their positions. Whenever traders install ETNA Trader for iOS, the Apple Watch app is automatically installed alongside its mobile counterpart. Having the app on their wrist, traders can instantly check the current profit/loss on all positions, track the status of outstanding orders as well as keep track of the current cash position and the market value of the trading account.
Needless to say, if some notification is pushed to the iOS app, the Apple Watch app will pick it up at once, enabling the trader to quickly respond to some external event. Imagine a price alert being triggered: the trader receives a notification on their watch, picks up their iPhone, and then trades the stock while the price is at the right level.
Broker Back Office is a web platform for broker-dealers and digital advisors designed to automate back office operations for online brokerages, stock trading firms and wealth management firms. From client onboarding and communication to order routing, commission monitoring and compliance reporting.
ETNA Back Office with OMS and Trading API takes care of a full trading order lifecycle and simplifies back office operations while providing real-time control and monitoring for online stock trading businesses.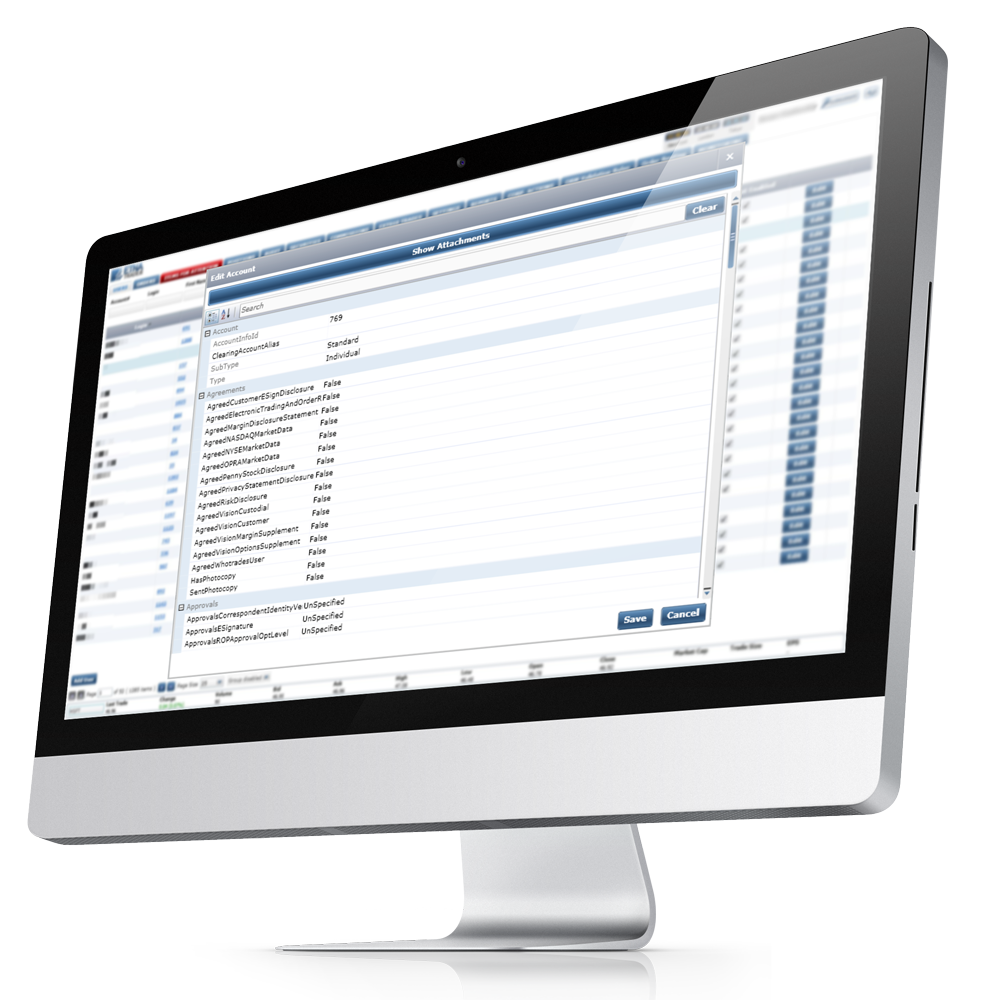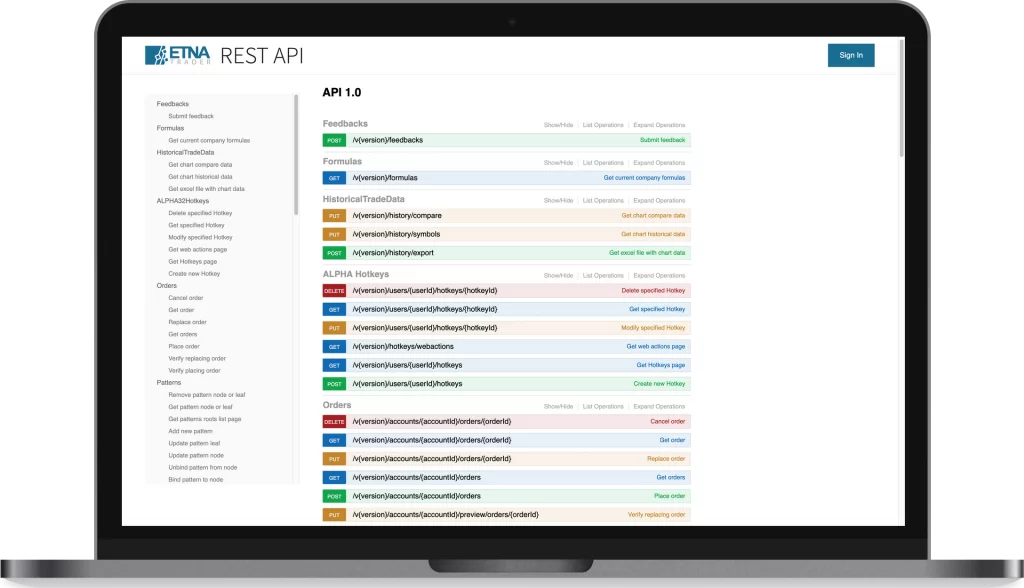 Whether a FinTech firm is looking to scale or build a growing online investment product, we are here to help. Build digital wealth management products and real-time trading applications with ETNA Stock Trading API. Shortcut the route to market and streamline electronic trading business operations and tech support. Create an entirely new product with a custom UI and a backend that relies on ETNA's API or simply extend the existing ETNA Trader Web with custom widgets built using JavaScript and HTML.
Enable your traders to build their own widgets and automate their trading by providing them access to the trader's version of the API that functions within its own sandbox where a trader has access only to their own accounts and data. Having the capacity to extend the existing functionality, both the trader and the broker can limitlessly customize the platform and automate some of the most common operations.
Are you ready to learn more about ETNA Stock Trading Software?