Stock Trading Software Demos
Sock Trading Software is a suite of cloud-based white-label applications developed by ETNA to facilitate the launch and growth for online broker-dealers and digital wealth management firms.
ETNA's modern web-based trading software requires no downloads, special installations or updates. Easy access from any web browser and any device for modern digital native investors. A collection of trading software demos with easy online access by ETNA is available below along with text and video guides.
"Better to see something once than to hear about it a thousand times." (Asian proverb)
Interested in a personalized demo of ETNA Trader?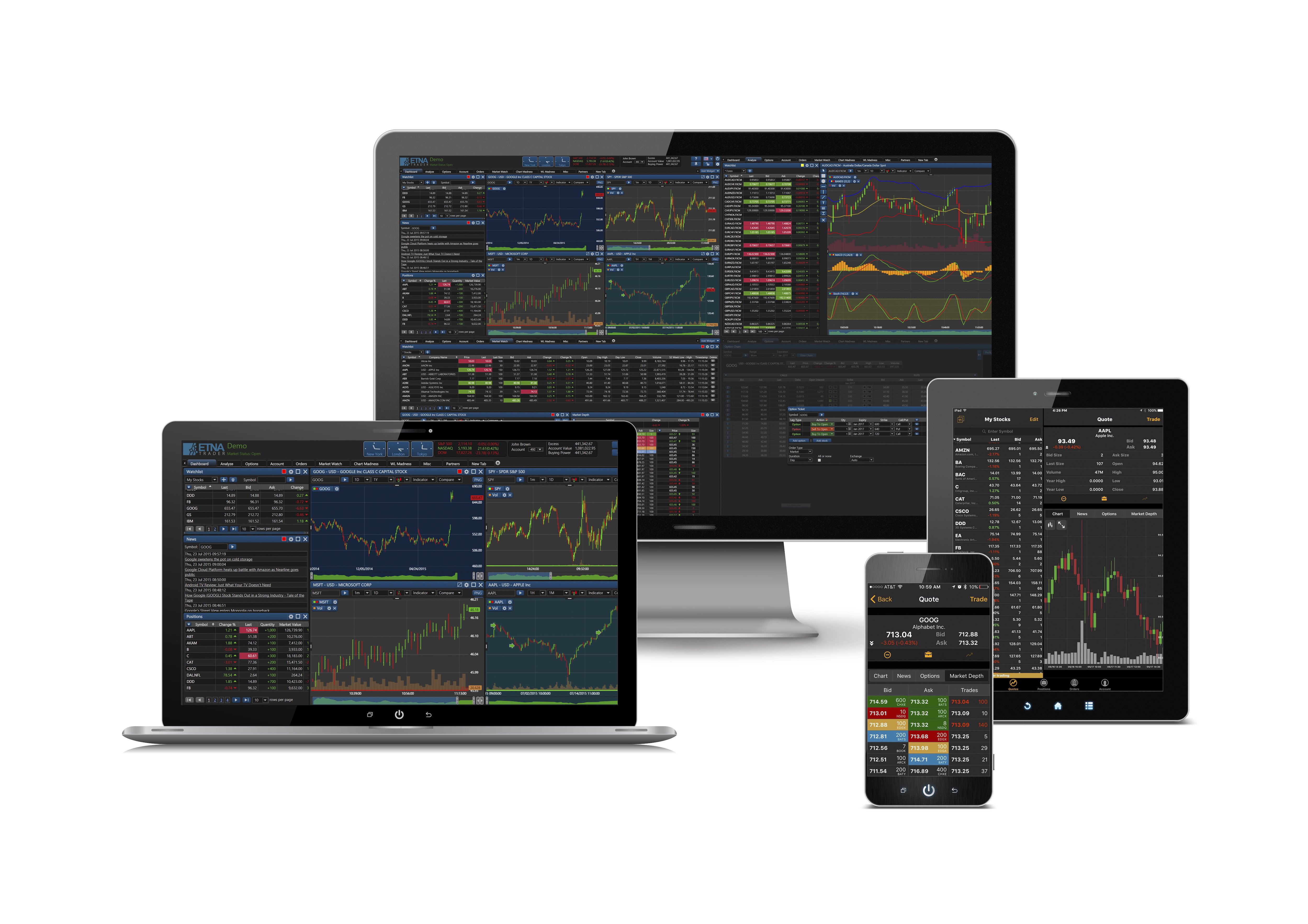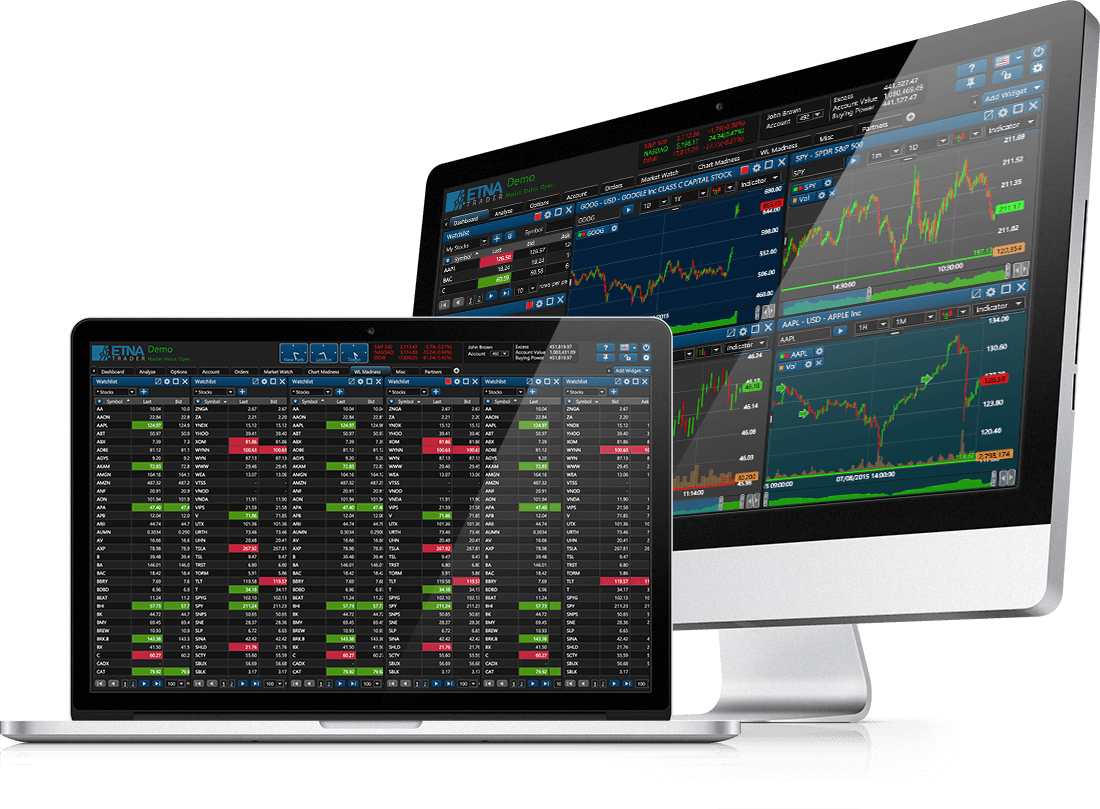 Web based stock trading software with streaming market data. Responsive graphic user interface (GUI) runs in all popular browsers with no need to download any additional software or install updates. 
What clients say:
"It's the best trading platform I found on the market to learn options trading"
"Learning how to trade and this free simulator is really helping me understand how to use market data and make educated trades "
"It was simple to download and not a bunch of hoops to jump through! Nice it is free to try."
"Everything needed for simulated trading on here, mirrors what we see in Bloomberg and gives an accurate feeling of what its like to be on the buy side for equities and options."
"Great interface - quick response, cutting edge display"
"Platform looks intuitive. I particularly like the options p/l calculator"
"The free paper features available is great for new traders."
"Easy to use and (so far) seems to be full of useful features. Another simulator I've used recently does not handle selling options, which isn't very helpful. I'm glad to see that this simulator allows for strategies with selling options. I haven't seen the long term effects of using this simulator though, so my score may change in the future"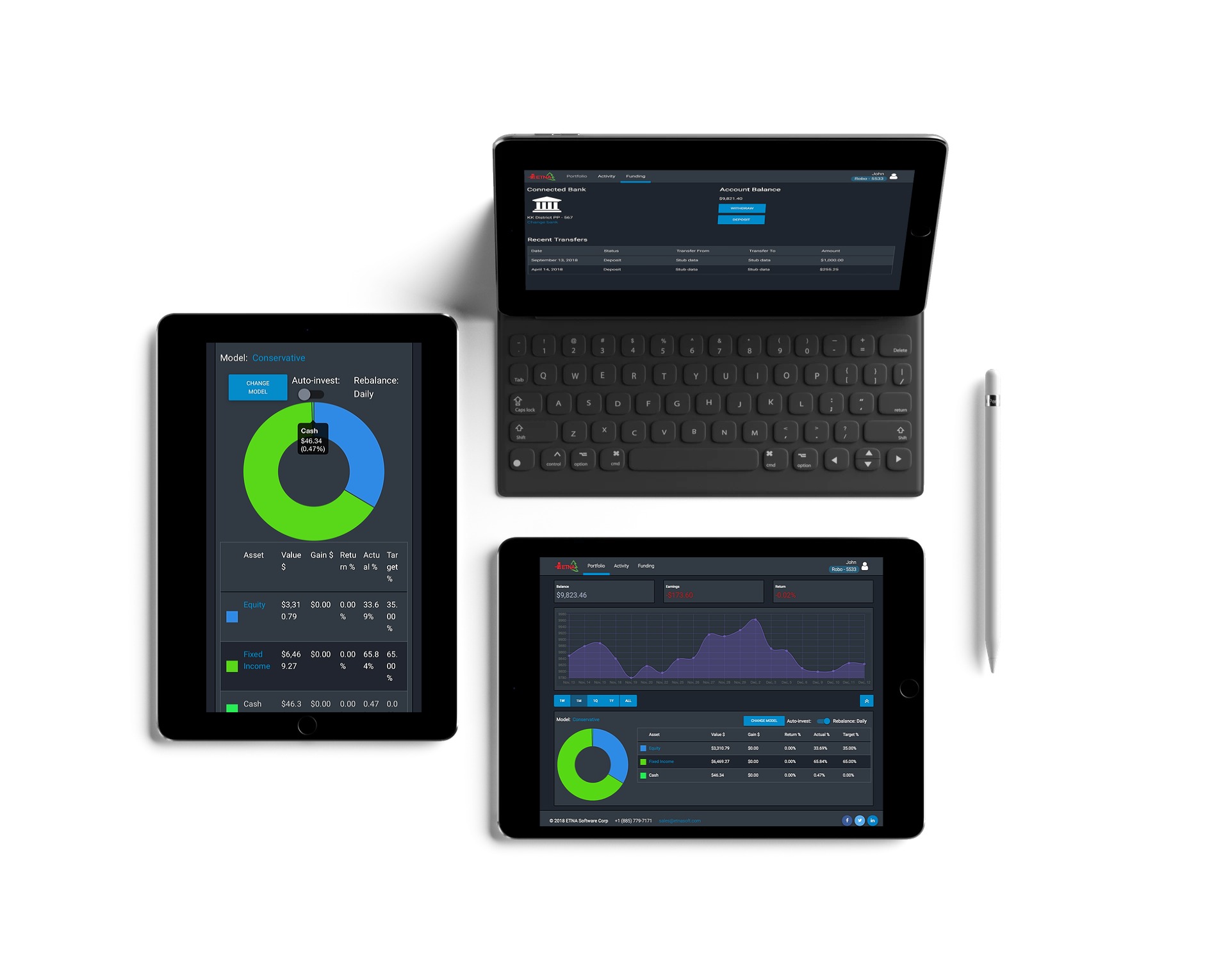 Web-based white label software solution for  robo-advisors, RIAs and financial advisors. Digital client onboarding, ETFs, risk profiling, portfolio rebalancing, trade allocations. Tap into a new world of digital wealth management with a modern web-based wealth management software.
Mobile Stock Trading Software
White label mobile stock trading software for brokers and digital wealth management firms. Customizable award-winning trading application from layout and pre-set themes to Level I and II streaming data, options chain and price alerts. Trading on the go, from the palm of a hand. Sophisticated mobile stock trading experience available today.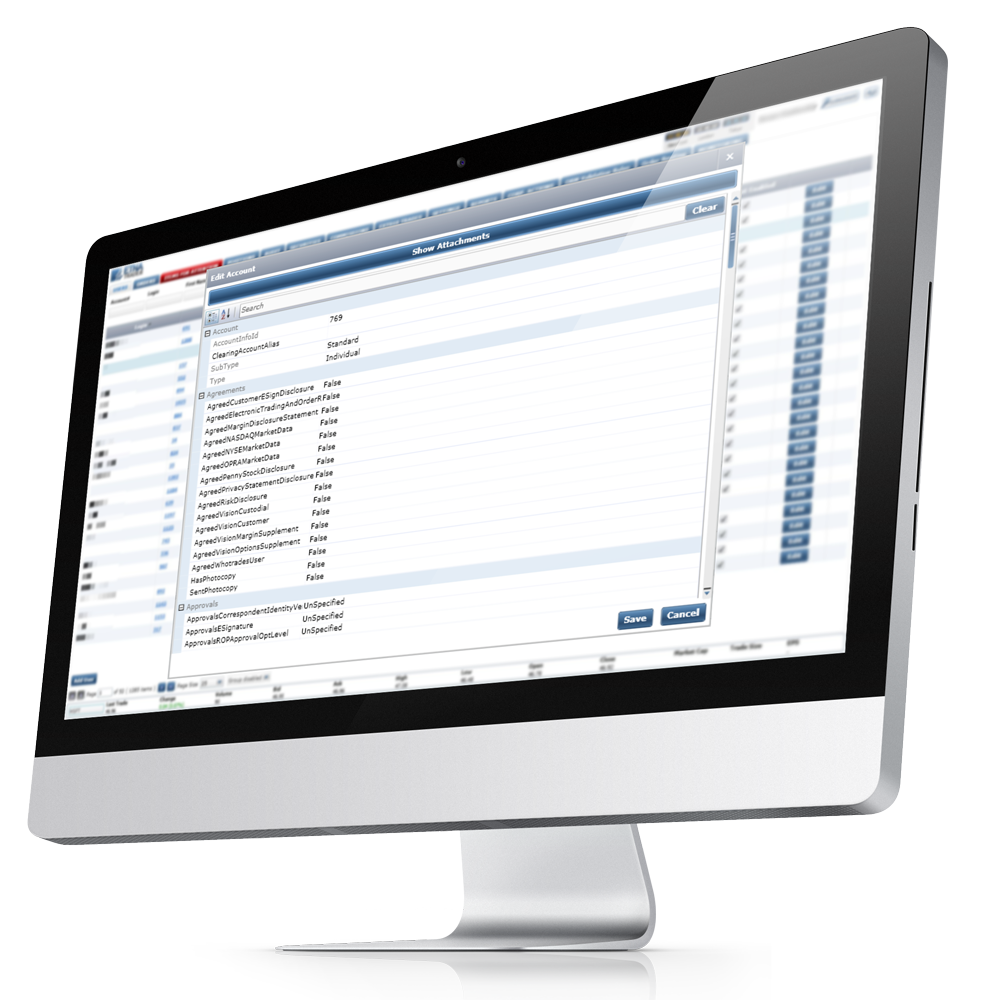 Broker Back Office is a web platform for broker-dealers and digital advisors designed to automate back office operations for online brokerages, stock trading firms and wealth management firms. From client onboarding and communication to order routing, commission monitoring and compliance reporting.
ETNA Back Office with OMS and Trading API takes care of a full trading order lifecycle and simplifies back office operations while providing real-time control and monitoring for online stock trading businesses.
Whether a FinTech firm looking to scale or a growing online investment product, we are here to help. Build digital wealth management products and real-time trading applications with ETNA Stock Trading API. Shortcut the route to market and streamline electronic trading business operations and tech support.
Are you ready to learn more about ETNA Stock Trading Software?