Mobile App Development: shortest route to market.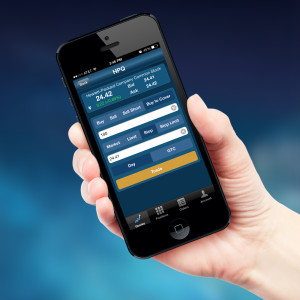 A scarcity of inhouse resources is holding back bank mobile app development times, with almost three quarters of banks taking anywhere from six months to over a year to release a new app to the market, says Finextra on behalf of CSC in their recent research.
The survey of 104 senior banking executives from 74 different financial groups across 25 countries, found that banks are struggling to equate the traditional, overly-rigorous development approach with the fast-pace of change in the mobile world (the survey, which also has data on mobile IT budgets and prioritisation areas).
Of those polled, fully 45% say they are able to develop and launch a new mobile application within six months to a year, with 22% saying it would take more than 12 months to get a new app off the ground.  UK banks are more likely than their global peers to take more than a year (32% compared to 22% for the whole group).
In a modern financial technology industry time to market is the key to success. Being able to move quickly on profitable opportunities, staying ahead of your competition means you must have the latest and fastest   technology on your side. Users are not going to want to wait months, or even years, for a mobile system; they   will likely turn to competitors who have already implemented these innovative solutions.
Research shows those organizations that are more open to new approaches in developing their mobile components applications (using off-the-shelf solutions or offshore development)  proved to be more responsive (eight percent compared to 24% for those that develop purely inhouse). Similarly, of those that outsource testing, only eight percent figure among the laggards.
Inhouse resource availability and productivity in general is seen as the greatest constraint to achieving better time to market. Developing a mobile application requires hiring additional developers, purchasing hardware and software, and spending large amounts of time and resources designing, programming, and testing software. To crown it all once the program is finally launched, you then have to spend time and resources maintaining, repairing, and keeping the software up-to-date.
A ready-to-use mobile trading terminal offered by ETNA is designed for quickly implementing a state-of-the art native iOS/Android application that is both affordable and hassle free. The  white labeled  ready to use applications for iOS/Android feature:
Advanced Charts
Streaming quotes
Orders/positions entry and monitoring
Complex order types
Real-time risk and PL
Paper and simulated trading
News and social trading
The platform is 100% customizable, allowing businesses to integrate their brand and choose which advanced features should be included. Thanks to ETNA, your business could launch a completely custom, state-of-the-art mobile trading terminal in a matter of days!
To learn more about how quickly your software can be up and running, or to receive a quote, contact us.