Trusted Online Stock Trading Software
Full suite of white label software applications to effectively run an online brokerage business. ETNA Trader is the next generation online stock trading software for broker dealers, featuring white label web and mobile trading frontend, middle and back office and APIs. ETNA's stock trading software can be customized and connected through API to 3rd party execution, clearing, analytics and market data providers. Affordable online stock trading software for brokers is 100% white label solution and comes with 24/6 technical email support.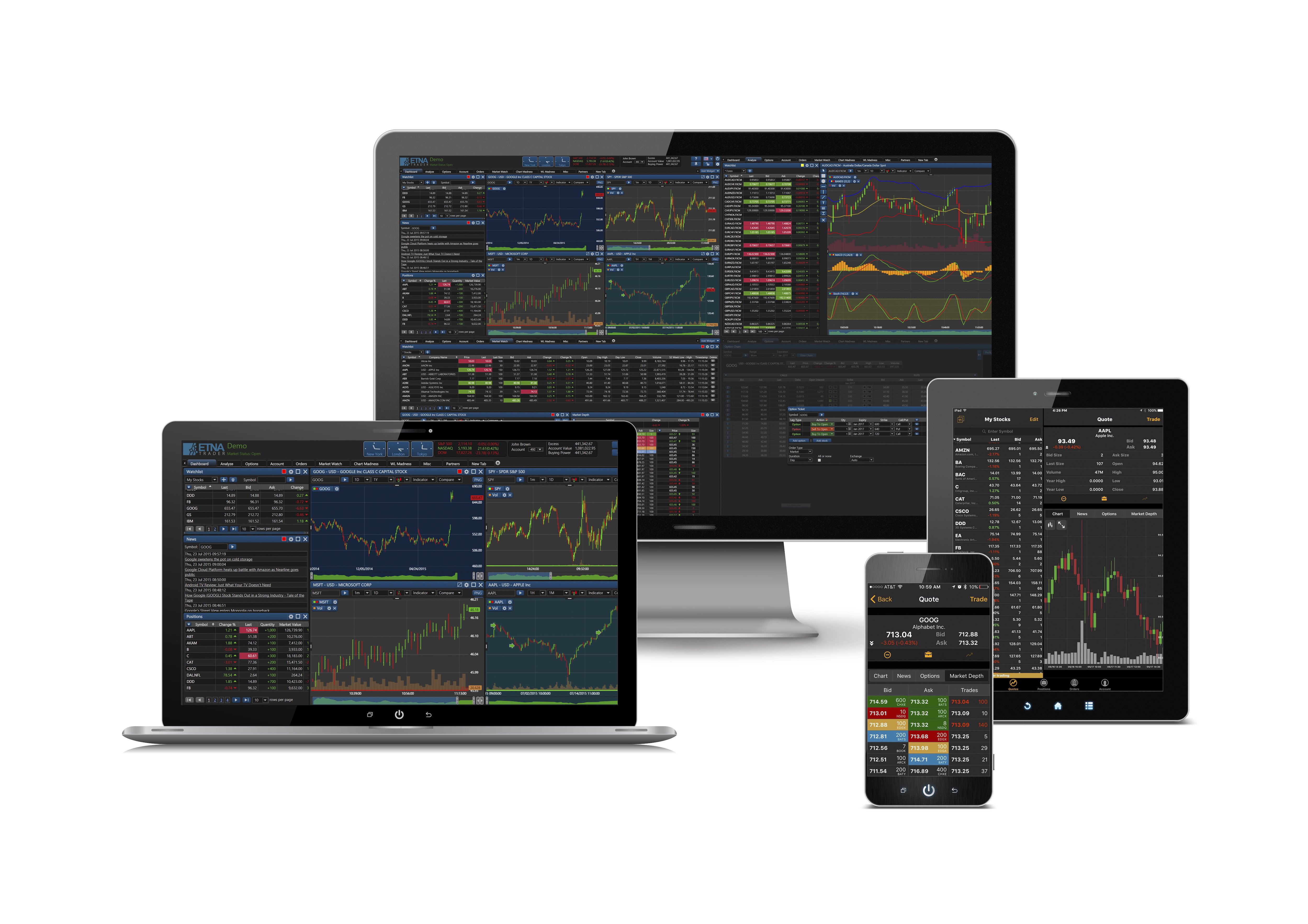 25% of Wall Street Journal Barron's Best Online Brokers private labeled ETNA Trader
Modern Online Stock Trading Software with APIs ensures seamless integration. We realize you may already work with other partners. ETNA's FIX adapters and APIs make the setup easy and fast.
100% white label online stock trading software for brokers means you pick design, brands colors, software language to deliver the most personalized service to your end users.
ETNA has been delivering superior online stock trading software for brokers for over 10 years. Our work has been highly rated by WSJ Barron's Best Online Brokers Rating and recognized by many industry veterans.
Convenient usage-based pricing aligns client and ETNA objectives of maximizing performance, usability, trading volume, commissions and profits. Minimum setup costs.
Many of our tech experts are traders too, so they know how to create the best online stock trading software. We keep on education ourselves both technology and financial services wise. We've got you covered!
ETNA stays up to date with the current rules and regulations. We are monitoring what's new and improving our platform regularly. With ETNA Trader all you need for a business is a valid broker-dealer license.
Cloud hosted in AWS by default for better reliability, scalability and multi-tenancy. However, ETNA Trader can be deployed on clients' servers if necessary.
Comprehensive RESTful APIs and Widget Designer make ETNA's online stock trading software easy to customize and integrate with limited tech resources. Build up you unique value proposition on top of ETNA Trader.