Stocks and Options Trading Simulator
Stock and Options trading simulator with web and mobile access, including features like option chains and multi-leg orders for beginner traders, FinTech developers and educators. ETNA Trading Simulator is utilized by many U.S. colleges and universities.
Stock and Options Trading Simulator
Life-like executions with no risk to capital
Option to have Real-time Quotes, including Level II
Charts, News, Watchlists
Web and Mobile Access
Virtual Option Chains and Multi-Legs
Customizable trading dashboards with pre-set collection of trading widgets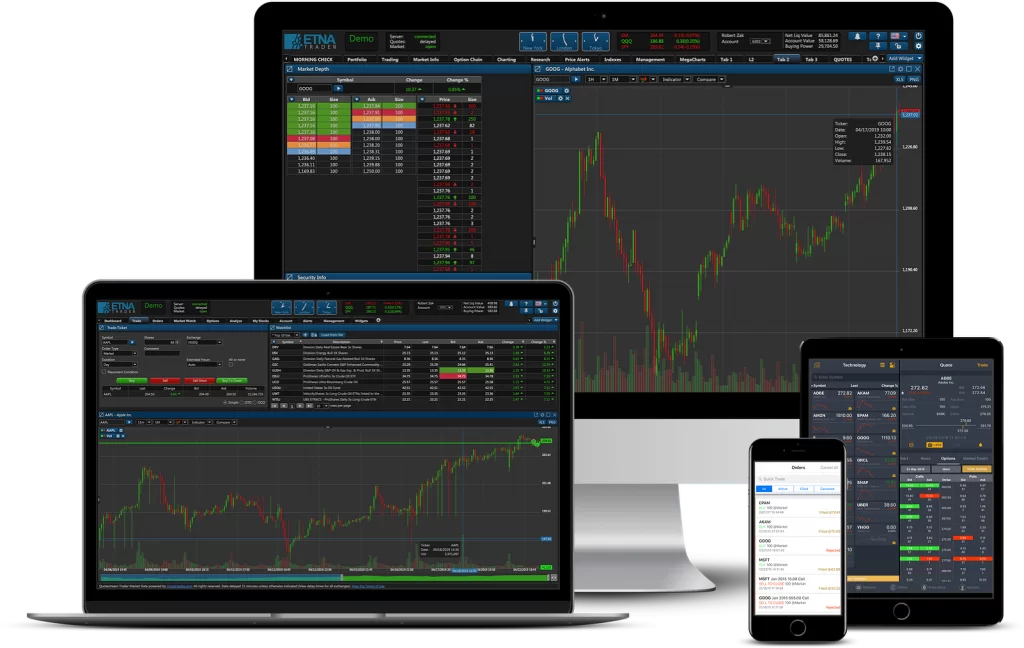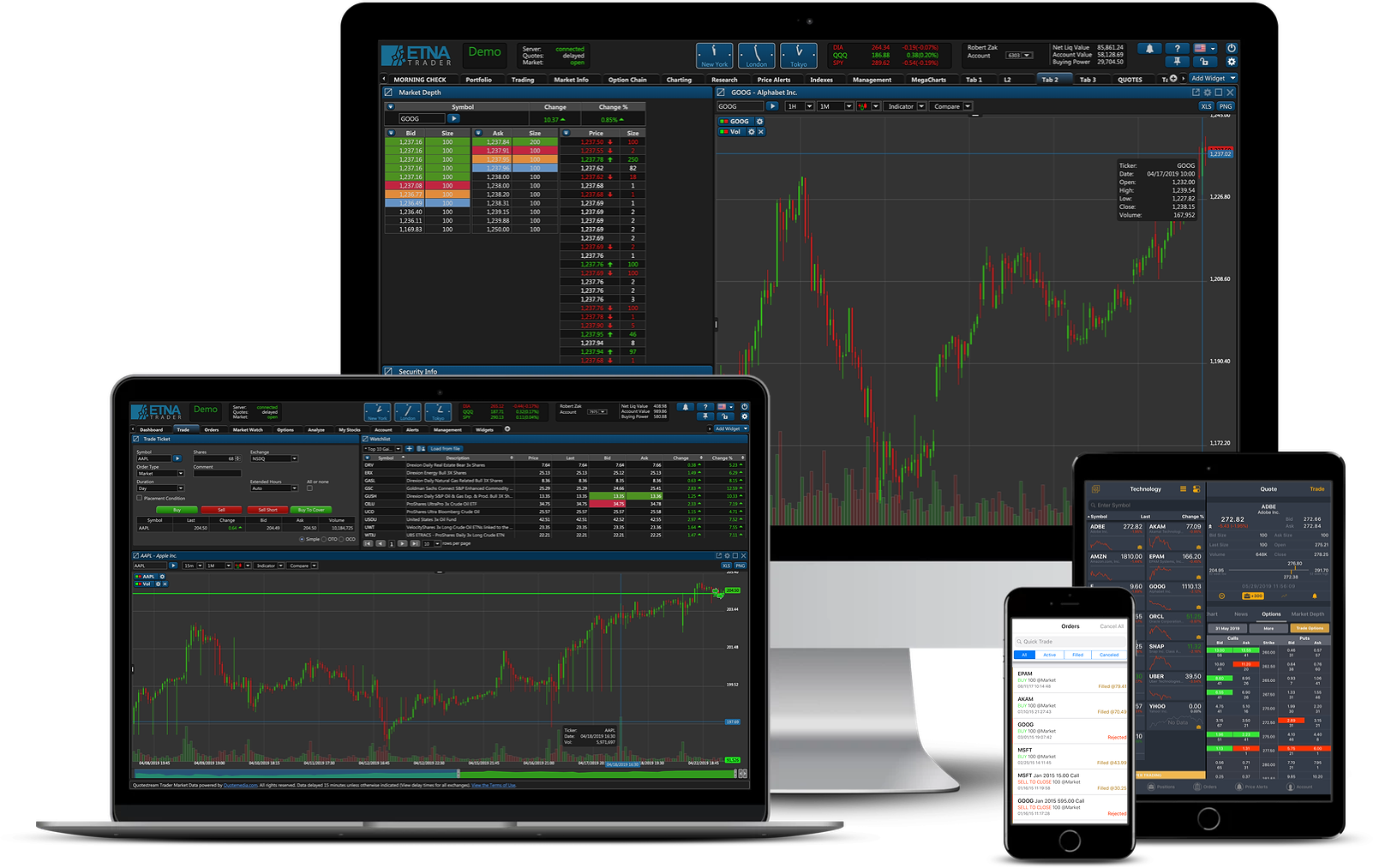 Why Use Stock Trading Simulator?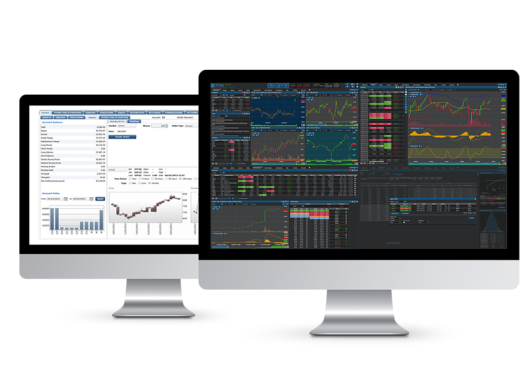 Perfect tool for beginner investors learning how to trade online
Web and Mobile Trading Sim with access to video tutorials and text guides on how to start trading. Lifelike conditions and executions in a risk-free environment. Powerful options trading functionality with access to strategies, option chains, conditional orders and more.
Validate your bravest trading strategies with no risk to capital
Looking for a trading simulator with rich functionality to try new approaches and strategies? ETNA Simulator is a powerful web stock trading platform, private labeled by many prominent U.S. broker-dealers. Paper Trading Functionality for individual usage is free and comes with expert technical support.
Access to Paper Trading API and Widget Designer
We love FinTech and WealthTech startups and provide them with a modern paper trading API and custom widget designer to create MVPs and prototypes. ETNA FinTech Sandbox has nurtured many startups. Contact us today to learn more.
"I would give an 11 out of 10 if it was available. Love this platform, It is simple and informative."
"Has a lot of tools like the other trading software, user friendly and very customizable. Just wish it was able to connect to other brokerages or had their  own brokerage. I really like the software that much. "
"Great trading platform with lots of options for entering trades and modifying them once placed."
"Easy to use with an overlay of real-time data (15 minutes delay is acceptable for a demo account).  Use the demo account to test ideas and trades before going live.  "
"Good simulator.  Outstanding tech support!!!  If I could I'd give you a 15 (like in Spinal Tap)"
"Very good program, very helpful for simulation "
Customizable Trading Dashboards
Trading Simulator that offers customizable drag'n'drop user interface to create unique trading experiences and dashboards with no programming skills:
Create as many trading widgets as you wish
Add 3rd party Content  and Analytics (iframe)
Multiple Languages Support
Drag and drop layout
Any OS support, including Linux and MacOS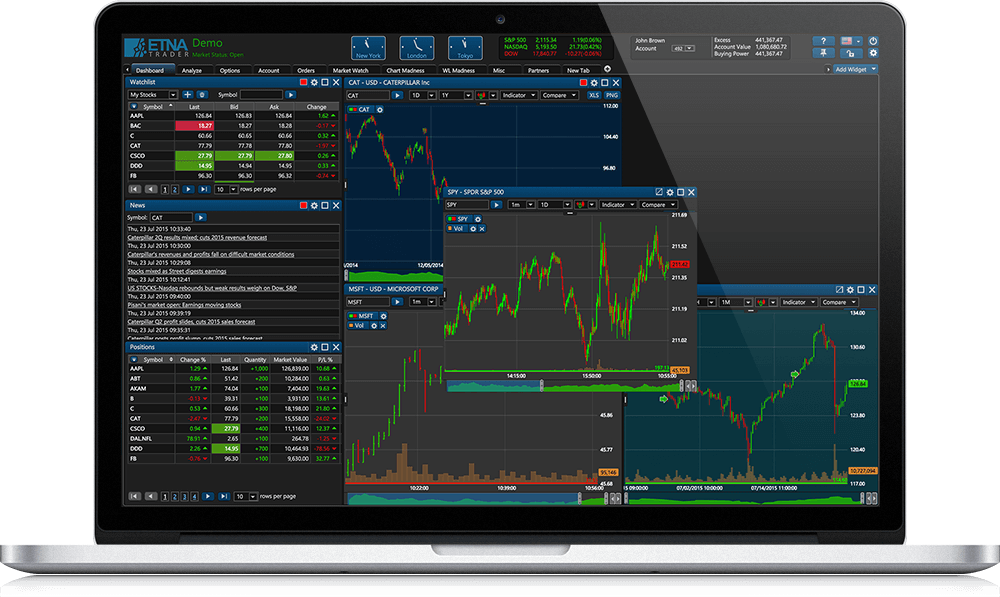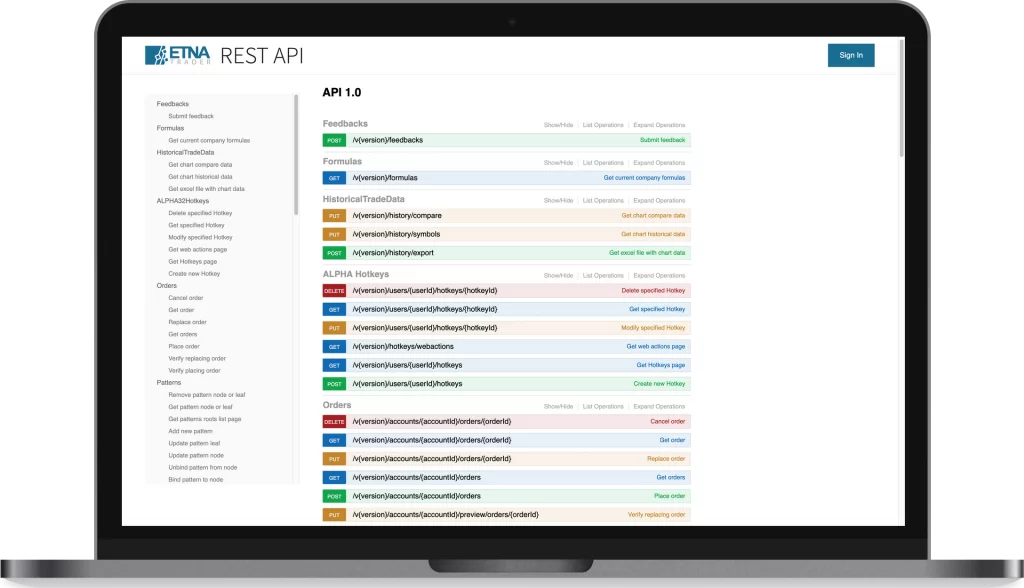 API and WebSocket
Get access to market leading API for managing trade lifecycle, extracting trading data and building innovative trading applications:
Rest API
Test Trading Algorithms via API
Collect/track trading data via API for
Custom WidgetDesigner Module
Get Access to ETNA Trading Simulator