Web Middle and Back Office
ETNA's Back Office for broker-dealers automates all the processes from client interfacing, custodian and regulatory requirements.
ETNA's Middle and Back Office powers broker-dealers and robo-advisors with robust technology to configure trading rules and platform settings, optimize daily operations, keep record of trading activity and generate compliance reports.
Our web middle and back office software gives you the full access to your brokerage no matter where you are. Invest in your value proposition and business development, while we ensure your operations are compliant.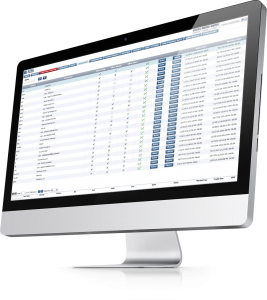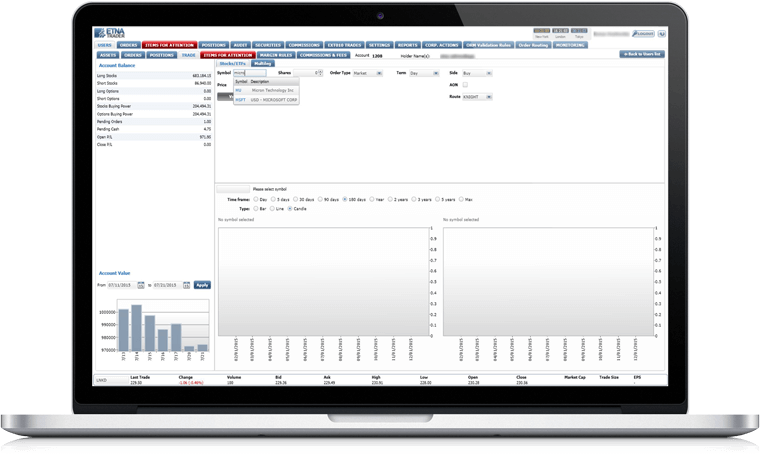 Configuration & Operations
Security Is a Top Priority
Client confidentiality and customer service are imperative to the survival of financial institutions. We design our products with multi-factor authentication, which relies on multiple provisions to verify authorized users. Along with a standard password, ETNA's multi-factor authentication includes:
SMS authentication
Pin Code authentication
Picture authentication
Phrase authentication
Using two or more of these authentications together has proven to dramatically decrease the likelihood of a security breach. Additionally, we employ standard security precautions like SSL and HTTPS.