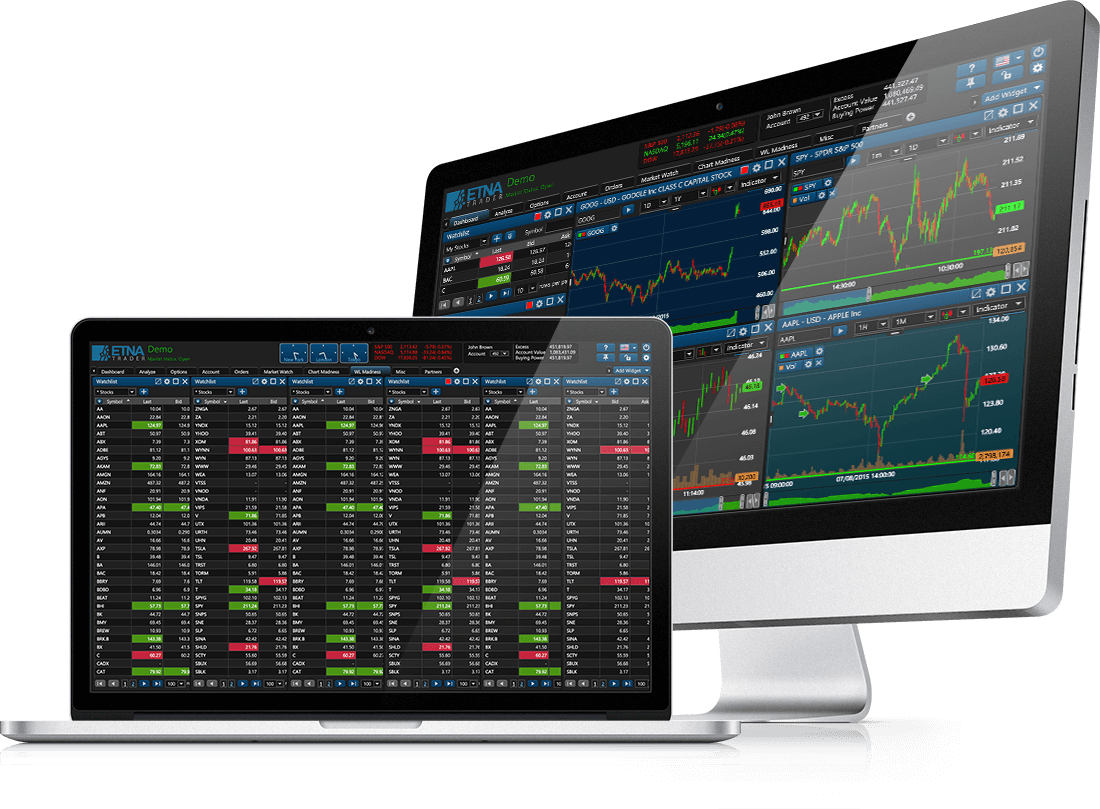 ETNA Trading Simulator benefits:
Professional web and mobile platform
Life-like executions with no risk to capital
Streaming quotes, charts, news, etc.
Create your own widgets with Widget Designer
Switch to a real money account with one of our brokers
Online trading platform demo access
Fill an online form and get an instant access to an amazingly beautiful HTML5 Trading GUI in paper trading mode.  No need to download any plugins or additional software. Easy online access from any browser, any device. Use the same login and password to access mobile trading apps on the App Store and Google Play. Your account balances are synced in real time between apps. Have questions? Contact us today.
Create personalized trading experience with ETNA's HTML5 drag-n'-drop interface. It's a trading browser within a browser. Your settings are saved across devices, so that you can dive into the same trading environment no matter where you left. If you need a branded online trading platform for demo purposes, please contact us and we will set up a free trial private-labeled instance for you.
Online trading simulator is an excellent solution to test trading and business ideas risk-free. Ideal for online trading educators and schools, online trading competitions, beginning traders and broker-dealers seeking to attract new customers. The online trading platform demo is feature-rich with streaming simulated data and charts. Contact us to get a private labeled version of ETNA Trader today.