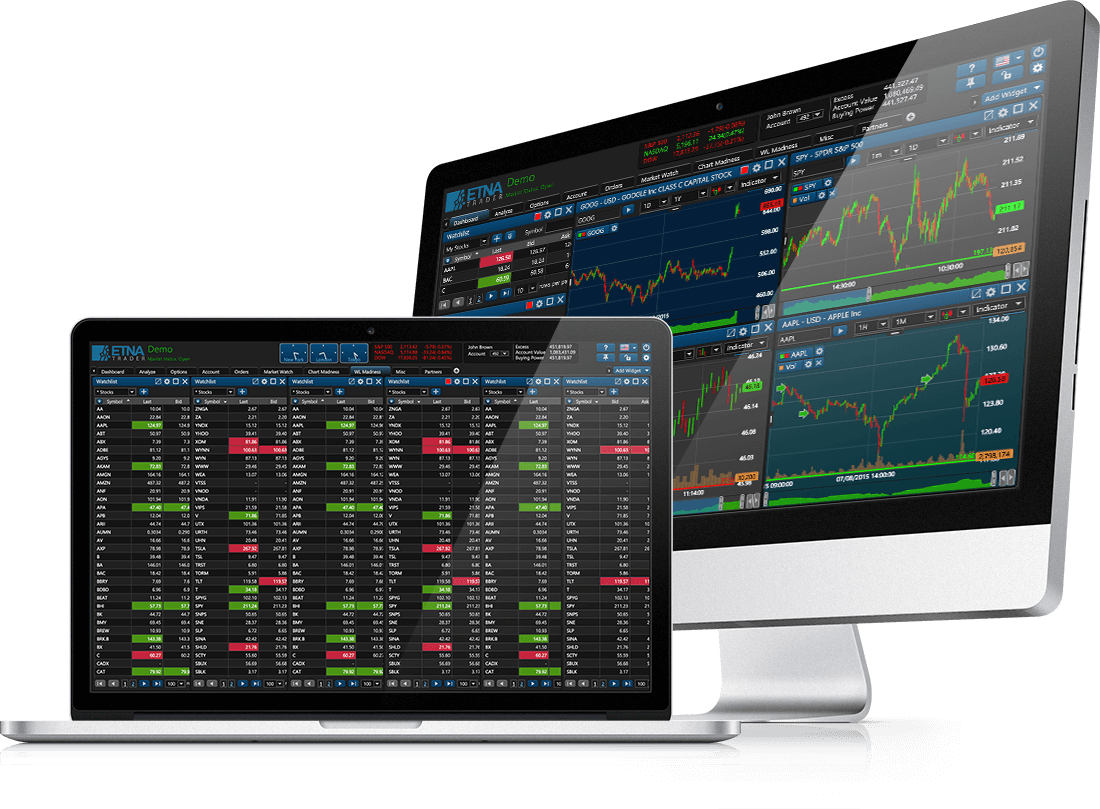 Web and Mobile Stocks and Options Trading Simulator
Life-like executions with no risk to capital
Streaming quotes, Level 2, charts, news
Personalize your trading dashboard with your own widgets
Switch to a real money account with one of our brokers
ETNA Trader Demo is a stocks and options trading simulator, featuring HTML5 based trading frontend. Fast graphic user interface (GUI) runs in all popular browsers and from any device. Our web trading fronted is designed as drag'n'drop (DND) interface with various widgets to customize your trading experience.
Trade on the go with ETNA Trader Mobile. Download our free mobile trading apps from the Apple Store or Google Play Market and create a demo account from your mobile device. Our mobile trading frontend boasts a wide range of features including options trading simulator with access to options chains, multi-leg orders and price alerts. 
Teaching a group of beginner traders or thinking of launching virtual trading competition? Contact us to learn more about Cloud Broker Back Office. Manage an array of settings including trading rules and securities database. Learn more about our API for roboadvisors and FinTech firms.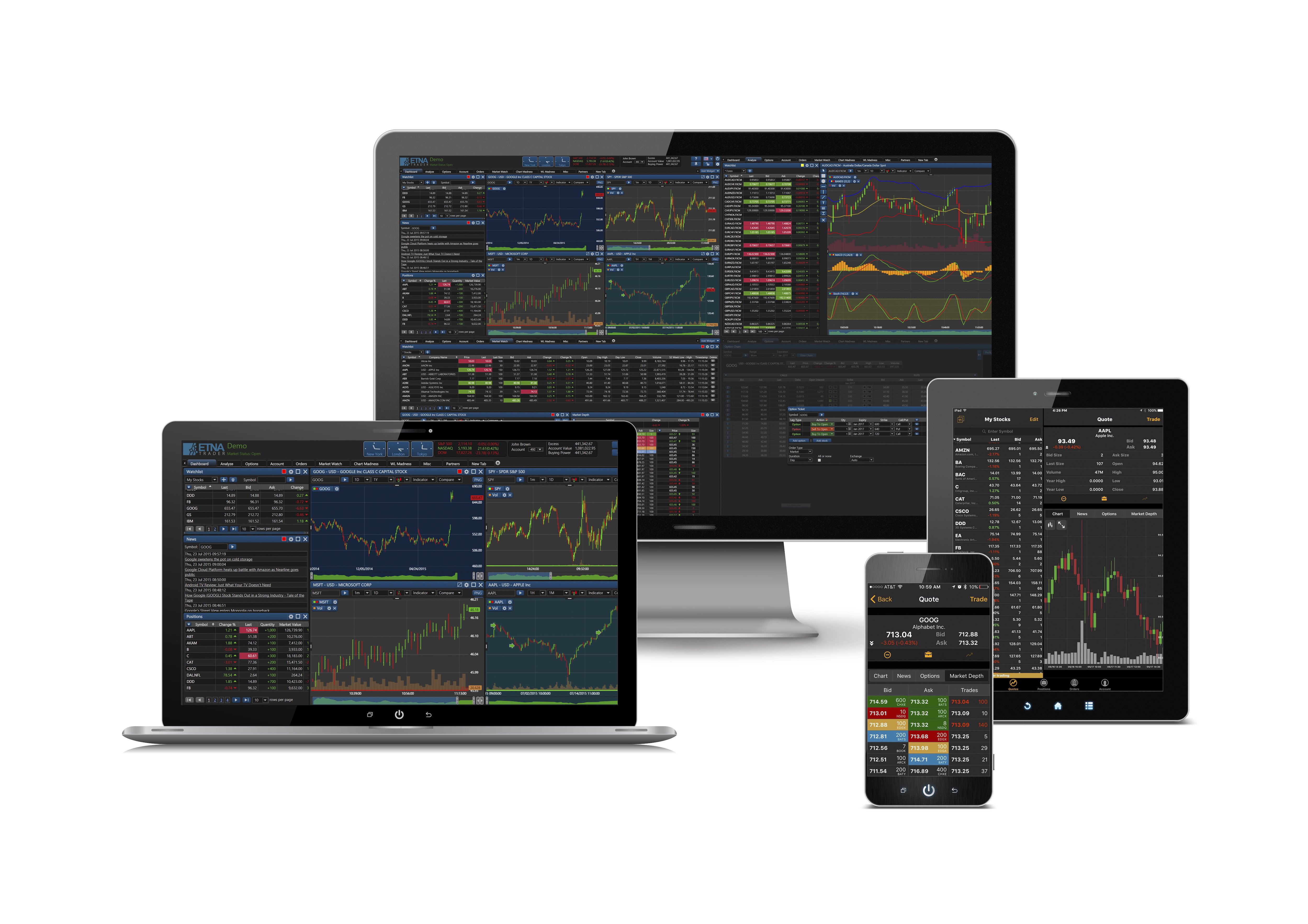 Register online and get an instant access to a beautiful HTML5 stock trading simulator. Easy online access from any browser, any device. No need to download any plugins or updates. Account balances, details and data are synced in real time between apps. Contact us to learn more.
Personalize your trading experience with an advanced HTML5 drag'n'drop (DND) user interface. ETNA Trader is a trading browser within a browser.  Dive into the same trading environment no matter where you left. Looking for a branded stock trading simulator? Contact us and we will set up a free trial private-labeled instance for you.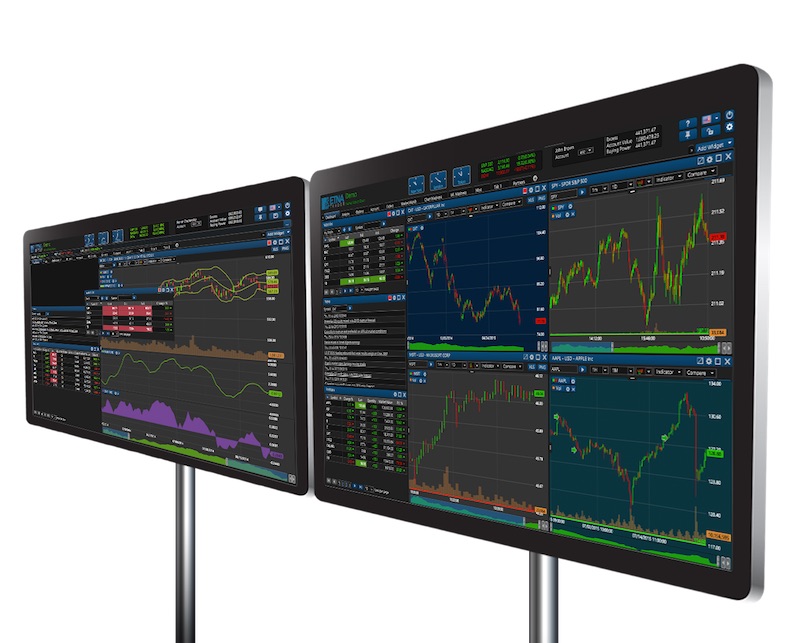 Practice and test trading ideas risk-free with an online stock and options trading simulator. Ideal for online trading educators and schools, web trading competitions, beginning traders and broker-dealers seeking to attract new customers. Feature-rich UI with streaming data and Back Office to manage the platform and monitor statistics. Contact us to learn more.